What is Peripheral Arterial Disease (PAD)?
Peripheral Arterial Disease (PAD) is caused by blockage in the peripheral arteries and typically affects the legs. It can lead to pain with walking and, in the most severe cases, non-healing foot wounds, gangrene or amputation.
What are the risk factors?
There are a number of risk factors, including your age, obesity, hypertension, high cholesterol, diabetes and smoking.
How is PAD diagnosed?
Peripheral Arterial Disease can often be detected by a simple pulse exam. A blood pressure-like cuff is placed above the ankle. Doctors check your pulse to determine its strength. There are other noninvasive, painless tests to determine whether you suffer from PAD.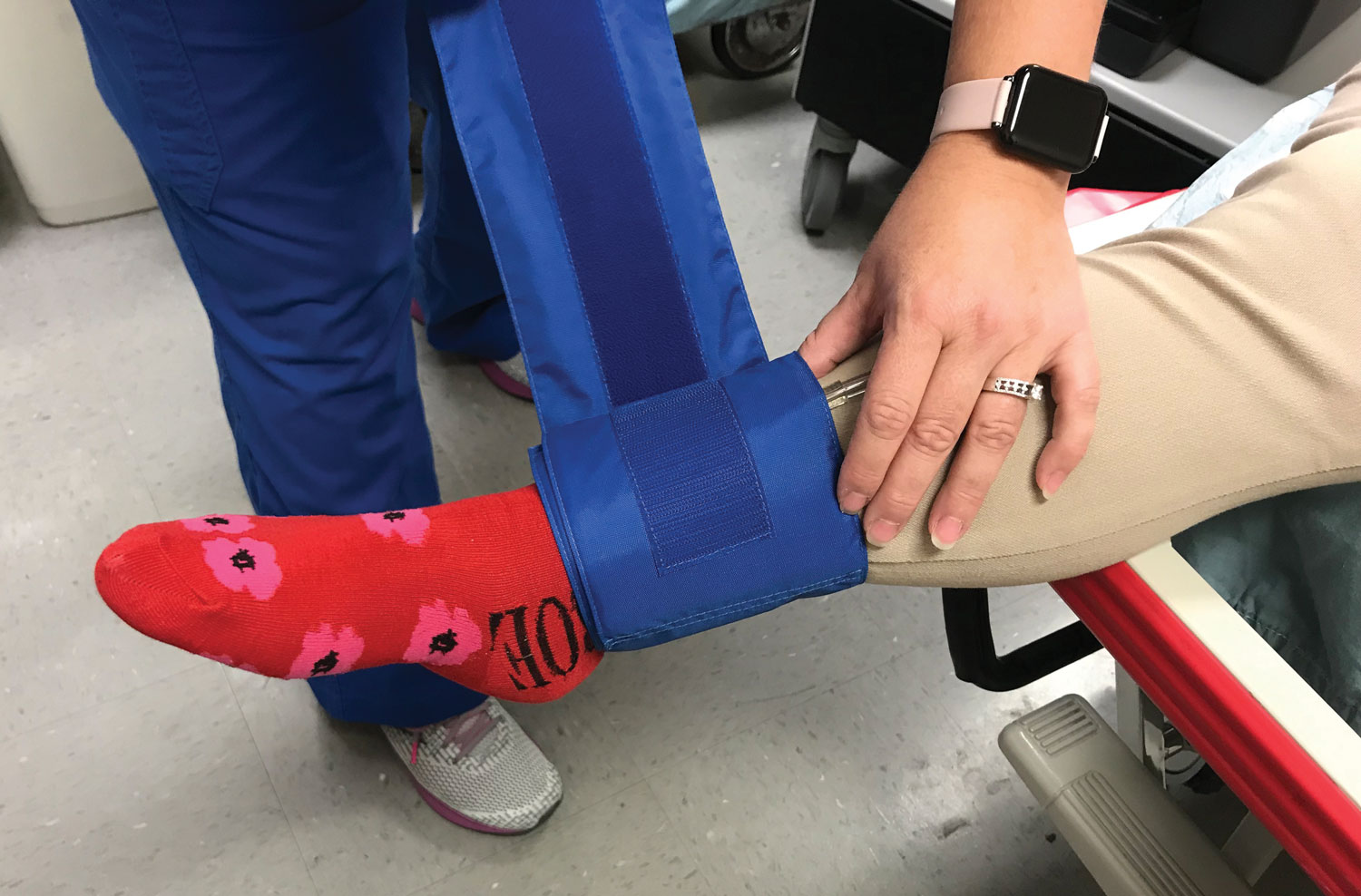 What happens if PAD is left untreated?
Since peripheral artery disease can affect almost any artery in the body if left untreated it can lead to severe consequences including stroke, blood clots, gangrene and amputation. Peripheral artery disease is also a marker for heart disease which can lead to heart attack and is the leading cause of death in the United States. Fortunately for most patients medication and lifestyle changes are all that is needed to treat and help prevent peripheral artery diease. More invasive treatments are reserved only for patients with severe disease and symptoms.
What are the 3 S's?
Show Your Feet to your doctor if you have any of the PAD risk factors.
Save A Limb with early diagnosis and treatment.
Save A Life because the blockages that affect the arteries in your legs also affect the arteries to your brain and heart.
Why Collom & Carney Clinic Association?
Collom & Carney Vascular Surgeons Drs. Jeffrey D. DeCaprio and Todd A. Cumbie have more than 30 years of combined experience. They work to prevent amputations and save lives through early detection and treatment. Most patients' PAD can be managed with medication and lifestyle changes. More severe cases are often treated with minimally invasive outpatient treatments similar to heart catheterizations.